When someone think about travelling in India to see its rich culture and heritage, Rajasthan is always the first choice. And if you want to explore the soul of that very state in terms of its cultural beauty, its rich heritage or its food you should visit its capital. Jaipur, the capital city of Rajasthan is most popular tourist city in North India which have so many must visit places. City is one among the Golden triangle of western India.
Jaipur is one of the planned city that was founded by Maharaja Jay Singh II ( ruler of Amer) in early 18th century. Most of the old buildings and market shops are painted in pink…that gives Jaipur a distinctive appearance and making it 'Pink City'.
Jaipur is 250 km from Delhi and about 240 km from Agra, City of Taj. . Because of its proximity to Delhi, Jaipur is the perfect destination to spend weekend or a short holiday of 3-4 days. There are numerous places in Jaipur which must be in your top list.
Must visit places in Jaipur
Forts in Jaipur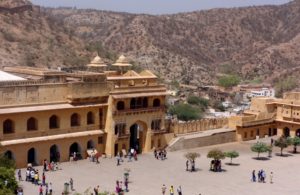 Amer was the early capital of state, later shifted to Jaipur by Maharaja Jay Singh II. Now Amer is lies in sub-urban area of Jaipur and located about 10 km from city center.
Amer Fort was the initial residence of Jaipur's royal family and now top attraction of Jaipur. This magnificent fort is one of the most important fort in North India. Like other forts it is also situated on hill but not too high. To make entry in the fort you have to climb several stairs, but it is worth to see Amer. While in Jaipur, Amer Fort must be in the list of must visit places.
You also get another option to get in Amer fort by riding on elephant like a royal family member, but for taking that feel, you have to spend good amount (Rs. 1100/- for two).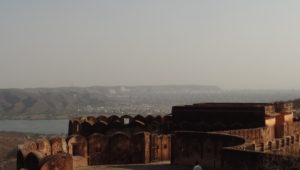 A view from Jaigarh Fort, Jaipur
Jaigarh fort is another important attraction of Jaipur, just adjacent to Amer fort but at higher elevation. For visiting that you have to walk another 1.5 km on a steep pathway. It got less crowd due to its location on top of hill and many tourist surrender before its height.
Many interesting facts of Jaigarh fort make it more amazing than Amer fort. You will get a bird view from the top of Jaigarh fort. Here, you get beautiful view of Arawali hills and nearby region up to several miles.
Main attraction of this Fort is 'Jaivana' the world's biggest Cannon on wheel that can fire up to 50 km. This fort also house of 'Top Khana' where this Great 'Jaivana' had been made.
Nahargarh Fort is another important attraction of Jaipur, lie in the city. It is located on Aravali hill and if you want to have bird view of city this is perfect place for it.
This fort was built by Maharaja Sawai Jai singh II after he shifted his capital from Amer to Jaipur. People also consider Nahargarh fort as a haunted place of Jaipur.
Hawa Mahal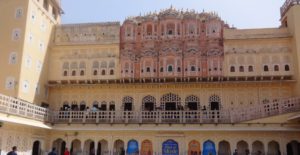 Hawa Mahal is an iconic landmark and among top attraction of Jaipur. Without mentioning Hawa Mahal, the story of Jaipur will always be incomplete. When some one talk about Jaipur, the first picture comes to mind is of Hawa Mahal and it might be most photographed building of Jaipur.
Hawa Mahal is famous for its architecture of its hundreds of windows. It was designed in such a ways that creates a cooling effect in summers and was the favorite place to sit among female members of palace.
City Palace, residence of Jaipur's Royal family
City Palace is now the residence of Jaipur's royal family and also one of the main attraction of Jaipur. One part of this palace converted to a museum that display various artifact armors and other things belong to history of Jaipur. Other part of palace used for living purpose of Royal family.
You have to pay Rs. 100/- as a entry fee to the palace and if you are with heavy pockets, then you can see their recent life style and even have a cup of tea with family members.
Jantar Mantar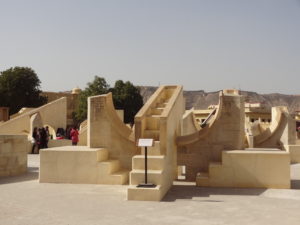 Jantar Mantar, Jaipur
Maharaj Jai Singh II who laid foundation of the city had a great knowledge of Astronomy. He build great Sun-dial in Jaipur and many other instruments, to monitor/ record of the Planet's position and movement.
Due to his great work in the field of Astronomy and accuracy of this Sun dial ( believed to have accuracy of 2 sec.) this site got honored as World Heritage Site. In Jantar-Mantar an introductory short film of 15 minute display to understand the instrument located in this campus.
Albert Hall Museum
It is also known as 'Govt State museum' and has a rich collection of artifacts , paintings, carpets, ivory , stone and metal sculpture. It has a nice architecture and situated in Ram Niwas garden and at a walking distance from Chandani Chauk market.
This place is popular for fun activities as India gate in Delhi. You can also try horse ride here. This museum is very next to Zoo of Jaipur that make it a nice attraction for kids too. You will find this place full of crowd enjoying their evening.
Birla Mandir, Jaipur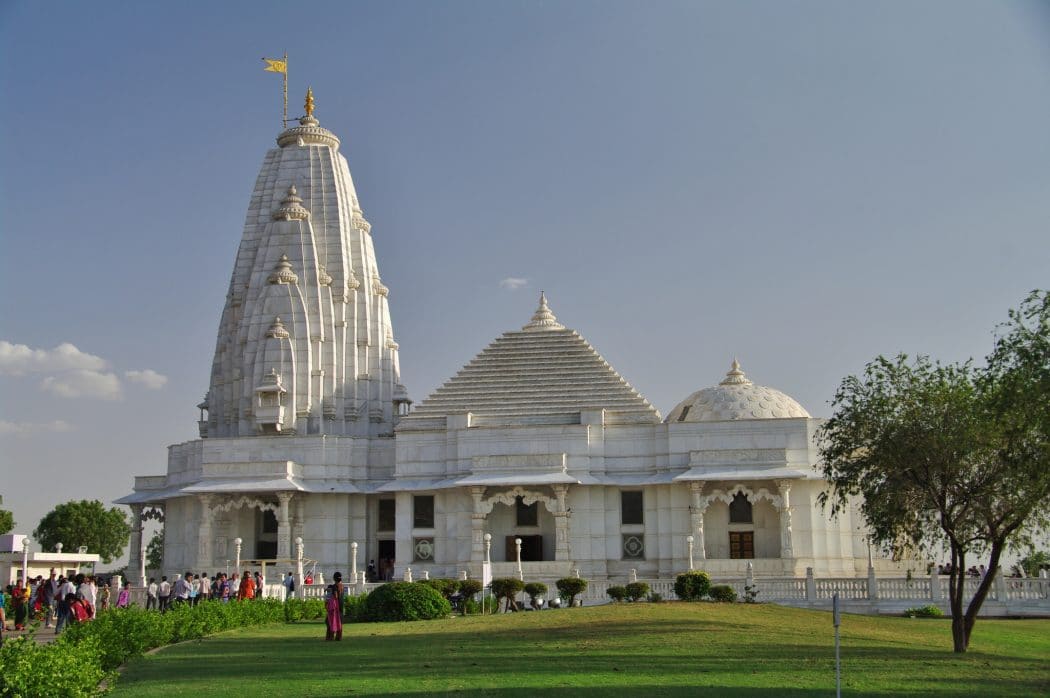 There are many Birla mandir across the country but still you must visit this temple in evening. This temple build of white marble and look great in the lighting. It also has a big garden around that makes it more popular among all age peoples.
You can have a glimpse of Moti Doongri Fort, as it is situated at the base Moti doongri hill, this fort was once the residence of Maharani Gayatri Devi and now access for visitors is prohibited.
Govind Dev Ji Temple

Govind Dev ji Temple, Jaipur (Credit: www.tourmyindia.com)
It is located in the City Palace complex of Jaipur. This temple is dedicated to Lord Krishna and have much religious value among Vaishnav section of Hindus. The idol of Krishna placed in this temple had brought by Raja Sawai Jai Singh II from the temple of Vrindavan.
City have enough to offer you that definitely will make your visit memorable. Being the capital of Rajathan , the city is well connected with other parts of India with Rail, Road and via flight. Along with many tourists places Rajasthan also known for its food and for clothes like Lehnga Chunri. All these thing make Jaipur a perfect destination for enjoy your holiday.
If you find this post useful, please like and share and you may leave your valuable feedback in the comment