This jewel of the south is popular for being one of the most popular spiritual destinations in India. The entire landscape of this culturally vibrant and authentically ethnic state is adorned with a number of majestic temples dedicated to a number of different gods and goddesses. Bounded by the Eastern Ghats on the northern end, Annamalai hills and Nilgiri hills on the western end and lined by the Bay of Bengal on the eastern end, the biosphere and landscape of Tamil Nadu has created a unique environment where travelers, pilgrims and spiritual seekers visit on a daily basis. From the hills of Ooty to the longest running urban beach of Marina, along with being home to the majestic temple of Ramanathaswamy temple, Tamil Nadu is truly an oasis for every traveler. Here, I provide you a list of 10 must visit tourists places in Tamil Nadu, you should definitely include in your trip.

Top 10 tourists places of Tamil Nadu
1. Mahablipuram: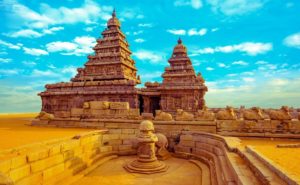 Formerly known as Mammalapuram and located at a distance of 57 kms from the city of Chennai, this UNESCO world heritage site consists of iconic temples, historical monuments, man-made caves and unmatched scenic beauty. This ancient and historic site used to be a bustling sea port during the reign of the Pallavas in the 7 th century AD. It is also one of the prime options for weekend getaways from Chennai and other nearby local destinations.
Must visit places – Shore temple, Arjun's penance, Krishna's butter ball, panch rath, Mahabalipuram beach, tiger caves.

2. Ooty: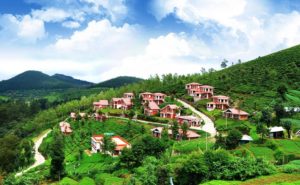 Also known as 'queen of hill stations', and situated at a distance of 87 kms from Coimbatore, this lush green and serene hill town is a popular holiday destination in India. This magnificently quaint destination offers its visitors a number of opportunities for spending some memorable time with your loved ones. with glimmering lakes where you can enjoy a relaxing stay at a boat house to colorful gardens and picturesque vistas, Ooty will always meet your expectations.

Must visit places – Nilgiri biosphere reserve, government rose garden, botanical garden, Ooty lake, Doddabetta peak.
3. Madurai: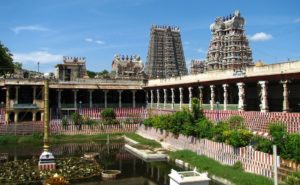 Popular for being the 3 rd largest city of the state and dating back to almost 3rd to 2nd century BCE, Madurai has always been one of the most preferred pilgrimage and holy destinations of India. This city, which had served as the seat of power for the southern empire of Pandyas serves as host to some of the most iconic temples, opulent palaces and museums, Madurai is a wonderful representation of authentic and ethnic Tamil culture.
Must visit places – Thirumalai nayak mahal, Sri meenakshi amman mandir, Thirupparankundram mandir, Gandhi museum, Alagar koil.
4. Rameshwaram:

Sitting majestically on the holy island of Pamban off the coast of the Indian mainland, is one of the most iconic temples of India. Along with being a crucial part of the all India Char-dham yatra, this is believed to be the place where Lord Ram had built the bridge to Sri Lanka as a way of rescuing his wife, Sita from the clutches of the evil king Ravan. This Tirth destination remains filled with pilgrims throughout the year.
Must visit places – Dhanushkodi beach, Arulmigu Ramanathaswamy mandir, Adam's bridge, Agni tirtham, Ariyaman beach.

Read more about Rameshwaram
5. Thanjavur: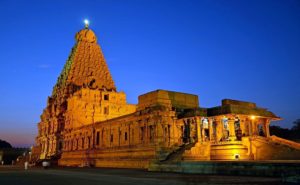 Initially known as Tanjore, this beautiful city is a popular center for experiencing some authentic Tamil art, religion and architecture. The arts and craft of this place, especially the Tanjore painting, are unparalleled and unique to anywhere else in India. this place is known for being a vital center of pilgrimage along with being home to breathtaking palaces and legendary temples.
Must visit places – Great living chola temples (UNESCO world heritage site), Brihadeshwara mandir, Thanjavur marath palace, Saraswathi mahal library.

6. Tiruchirapalli:
The history of this city is extremely vibrant and can be dated back to as early as 3 rd century BC. The city is extremely popular for its ancient and towering temples that have garnered a lot of attention and helped in making this city a holy pilgrimage town. The town is not only popular for its temples but it is also replete with some opulent and old monuments of historical importance.

Must visit places – Rock fort temple, Sri Ranganathaswamy temple, Sri Brahmapureeshwarar temple, Mariamman temple, Jambukeshwar temple.

7. Kodaikanal: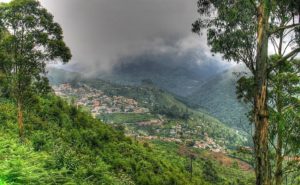 Situated close to the scenic Palani Hills, the name literally translates into 'the gift of the forest' and is also given the nickname of 'princess of hill station'. Popular for being one of the most visited destinations for weekend getaway by the local population, Kodaikanal is also a popular tourist destination for travelers and peace seekers alike. This breathtaking hill town serves as a refuge away from the scorching tropical heat of the sun.

Must visit places – Kodai lake, Coaker's walk, Pillar rocks, Bryant park, Guna caves, Silver cascade, Moir point, Dolphin's nose.
Read more about Kodaikanal
8. Chennai: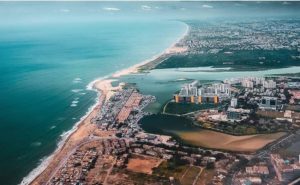 Initially known as Madras, Chennai is popular for being the 'cultural capital of the world'. sitting next to the bay of Bengal Chennai offers its visitors a number of places to visit and allows you to experience south India like never before. This 4th largest metropolis of India is home to a number or tourist attractions ranging from beaches, temples, historical monuments and so much more. there is no dearth of places to visit in Chennai.

Must visit places – Marina Beach, Sri Parthasarthy temple, Kapiliswarar temple, San Thome Cathedral Basilica, Valluvar Kottam.

9. Kanchipuram: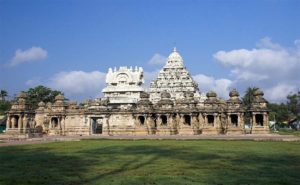 Located at a distance of 75 kms from Chennai lies the holy ancient city of Kanchipuram, which is popular for its numerous finely carved and elegantly engraved majestic temples. also popularly known as Kanchi this place is known for its opulent and towering temples which cater to a large number of pilgrims and crowd from all over the world on an everyday basis. Kanchi has been a hub for spirituality and religion since time immemorial.

Must visit places – Kamakshi Amman temple, Ekambareshwarar temple, Varadharaja temple, Kanchi Kailasanathar Temple.

10. Puducherry: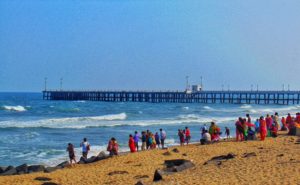 Previously named as Pondicherry, this state capital is among one of the most quirky and vibrant cities of Tamil Nadu. The a well preserved legacy of the French influence can be easily felt and witnessed in its quarters, neat lanes, colonial villas and elegant boutiques. The water front and the un-mistakable vibe of spirituality remains dominant in its environment.

Must visit places – Sri Aurobindo ashram, Promenade beach, Arulmigu Manakula vinayagar temple, Basilica of sacred heart.
Hope, you find this list of Tourists places in Tamil Nadu useful, please share your valuable feedback in the comment box.
Subscribe for further travel update