Indira Gandhi Rashtriya Manav Sangrahalaya (IGRMS), also popular as 'Museum of Mankind' literally a place that should not be left out from your plan while in Bhopal. In-fact I found it more interesting than any other spot during my 3 days trip to Bhopal. It is situated very close to the Boat Club at Upper Lake in the Shyamala hill and spread over an area of 200 acres.
Museum of Mankind, Visitors guide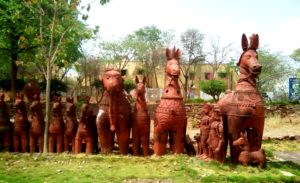 Terracotta Gallery: While you enter from the main gate which is on Shyamala hill road, the terracotta statues are the first thing that draw your attention. These statues belonging to different animals and humans, are uniquely amazing and quite big in size. These are placed casually on left side of road. It is quite possible that you never been witness such unique art.
Life size Hut: On moving further 200 meter, you can see beautiful and big map of India created with pebbles and stones. Few steps ahead you see many life size huts, having different historical tools related to farming and rural living. Here you can see instrument which were used for thrashing paddy, extracting oil and Rahat for watering field.
Most of these instrument were operated with the help of domestic animals. It is very beautiful and smart way to convey the knowledge about our past.
Approx 100 meters from the hut group, there are various in-house galleries also that display the different types of houses belong to communities living in different parts of the country. Here, you get an opportunity to learn how these people decorate their houses in spite of lesser means.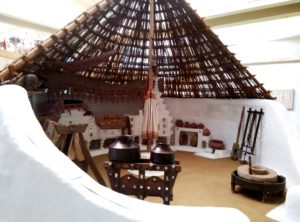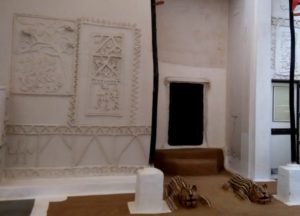 It also exhibits various tools, that are being used in their day-to-day life; like farming, fishing, hunting. There is a big gallery for the musical instruments and masks, these people use for celebrating different occasions.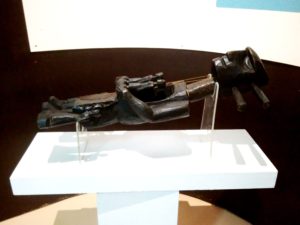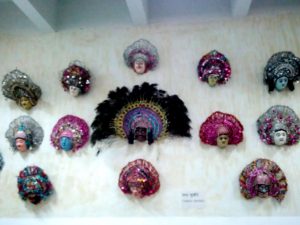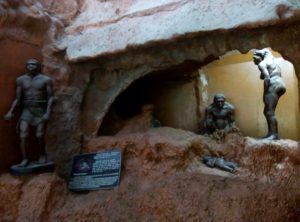 There is one interesting gallery, which describe the human evolution theory. Some galleries dedicated to modern science too, overall it is great place to learn. A Tribal Habitat is also there, where one can see more than 50 real huts/houses of different tribal communities belong to different Indian states whether it is Assam or Kerala.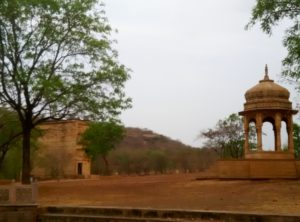 I advise you to explore the complete path from one entrance to other, which is on Lake side. In the path you will feel like, you are moving from one state to another. The surrounding keep on changing as you move and you witness wetland of Kerala to desert of Rajasthan. It is quite amazing open museum and may be one of such kind in India.
Ticket and Timing of Museum
Opening time of the museum is from 8:00 Am to 5:00 Pm and you have to take entry ticket of Rs. 50/- for exploring Museum of Mankind.
How to reach Museum of Mankind
This museum can be accessed from two side; one from Upper Lake side and another via Shyamala Hill Road side.
For coming via Shymala hill road which is the main entrance, you have to reach first to Depot Chauraha, which is intersection point of Bhadbhada road and Shymala hill road. It is difficult to find public transport directly to the museum so its batter to take an auto rickshaw from Depot Chauraha.
If you find this post useful, Explore more travel ideas on Explore my Ways
& share your valuable feedback in the comment box.